This is a site dedicated to those people who have moved away from Driffield - and especially those folk who still miss the town. Over the coming months I shall be adding old pictures which show Driffield as it used to be. The Driffield of times gone by, the Driffield of your memories. I hope you enjoy my small space on the web. It's been fun building it.
Beverley Road - undated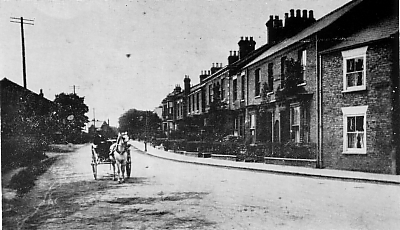 It hasn't changed much - apart from the traffic
As this is a photo-led site dedicated to the history of the town, most of the pictures will be in black and white. I don't think any of them are copyright as they are mainly from old post cards. If you have any in your collection which you would like adding, feel free to drop me an email...