Looking along Middle Street towards Market Place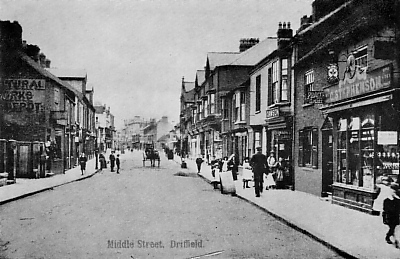 again the date is unclear
Bridge Street during the flood of May 1910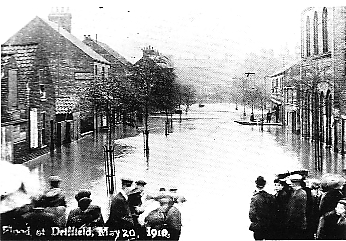 It made a bit of a mess, eh?
Not such an old pic, this one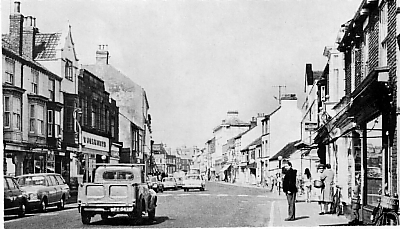 It's pretty much the same as this today
A procession through town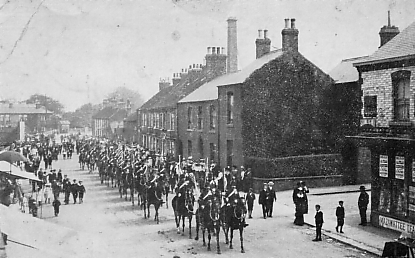 Reckon the junction is Lockwood St - the Glover family used to have the shop I think
As we are trying to keep to a theme, these pictures all have a watery theme. Some of you older people may event remember the occasion - but who was that boy?